Information
( January 1, 2012 - December 31th, 2013 )

2012.01.05   D.A.C.J. Dog Show 2011年 Ranking#1 が決まりました。ランキング制度は2011年から開始されました。


2012.01.24   JKC 和歌山ウラタ愛犬クラブ展 2012年1月22日開催 http://youtu.be/lhqR-5fio9o
         Best of Breed, Bucanero de La Katana


2012.05.20  DACJ 関西地区ミーティング開催(大阪 服部緑地)
                 開催日:2012年5月20日(日)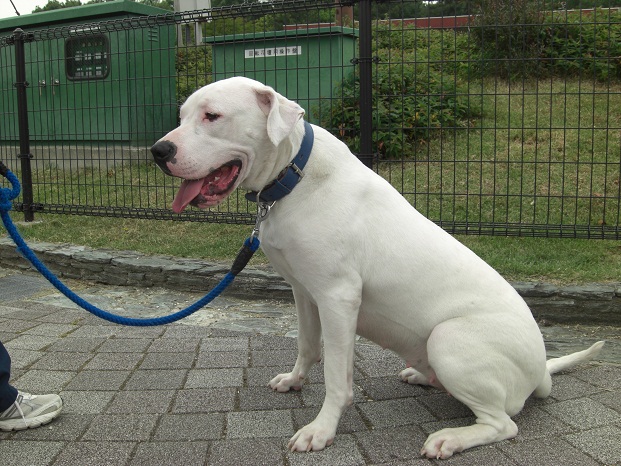 Lady de Bala Blanca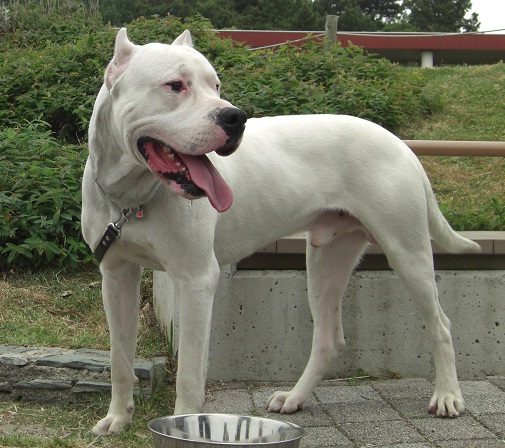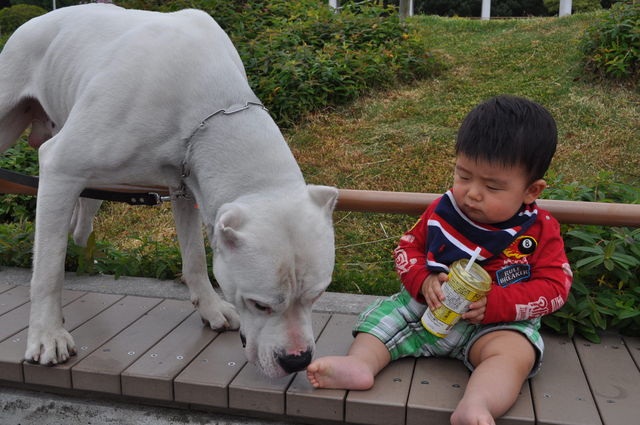 Bucanero de La Katana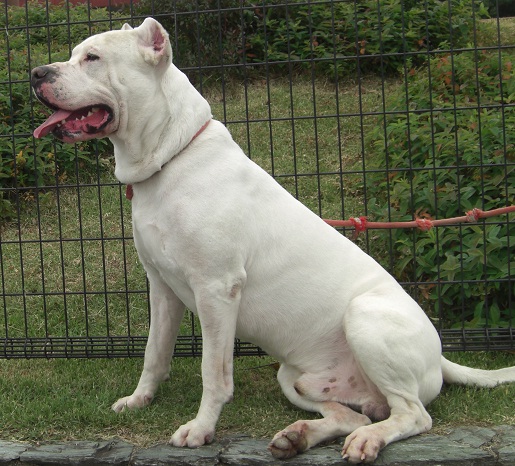 Reventon de El Gallardo


2012.09.04  JKC 苫小牧犬友クラブ展 および DACJ 北海道地区ミーティング
                   2012年8月26日 苫小牧一本松公園野球グラウンドにて開催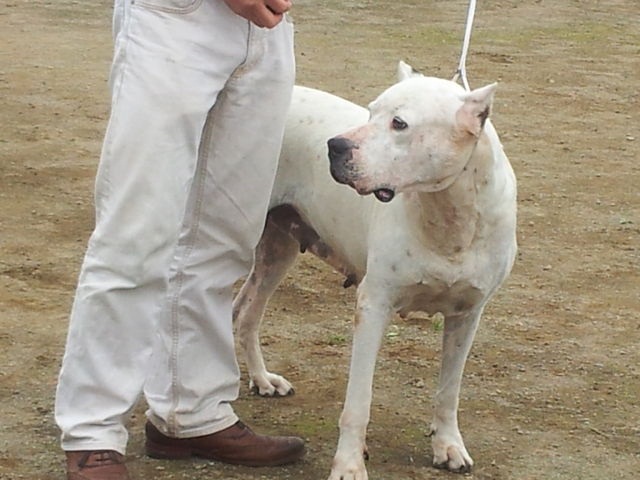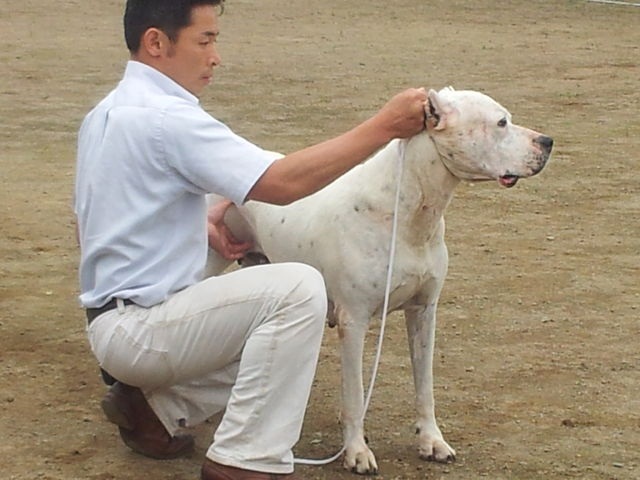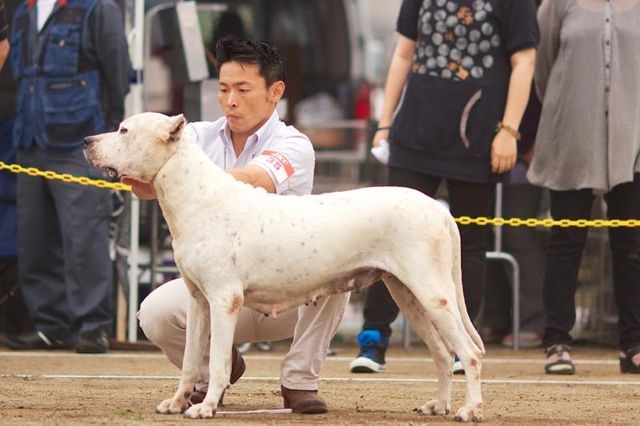 Best of Breed Female, Dulce Grosella de Agallas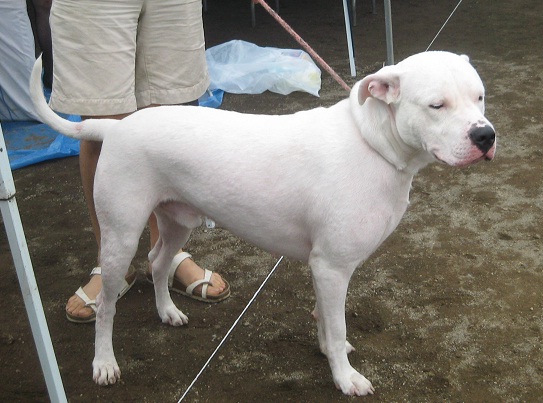 Toba de La Katana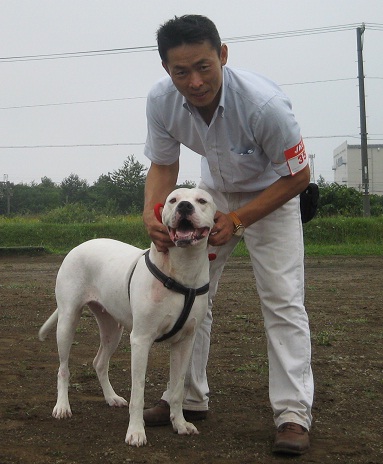 Angela de La Katana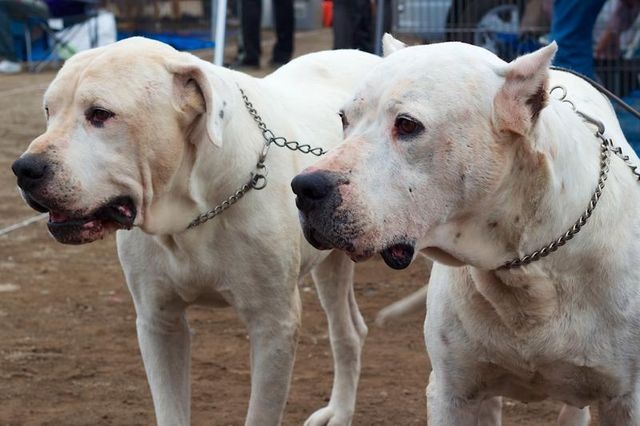 Quore of Katana Caza Mayor & Dulce Grosella de Agallas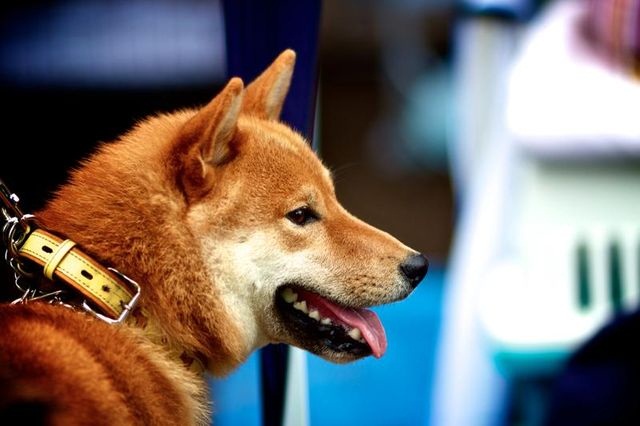 Hoshino Murotetsu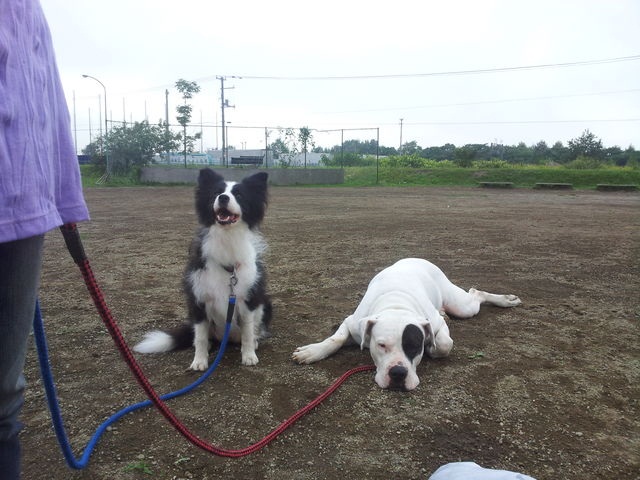 Patch



2012.09.24  「Rope' Picnic(ロペピクニック)」社のテレビCMにて、女優の多部未華子さんと
        Rayo de Luna de La Katana が共演。9月24日から放映開始。
        (ロペピクニック特設サイト: http://www.ropepicnic.com/cm/ )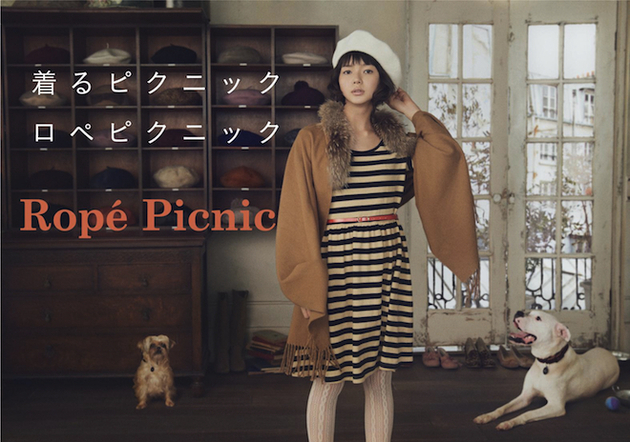 2012.10.17  D.A.C.J. Special Festival 10th Anniversary with KC #2 Dogo Argentino Speciality,
        October 13-14th, 2012 at Numazu, Shizuoka Result here


2012.10.23  第62回関東KC全犬種展覧会, October 21th, 2012



2013.01.04  FCI Tokyo International Dog Show 2012, December 23th, 2012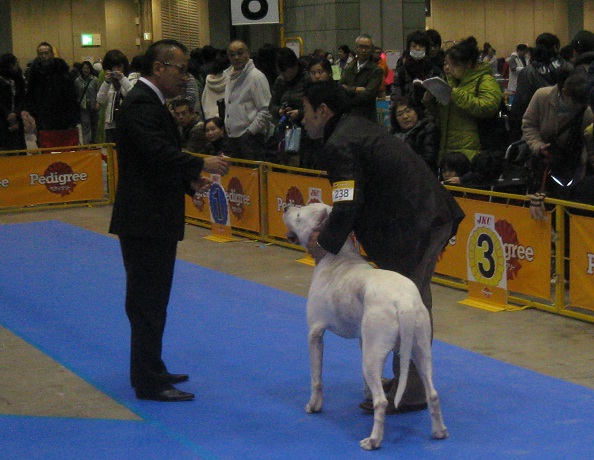 BOB & CACIB - Dog              
              Diablo Ⅱ de La Cocha ( Tango de La Tarascada × Ulcera de La Cocha )



2013.01.24  テレビ朝日『日曜×芸人』の収録に、カタナ・カトリエラ・ディ・ラ・コチャ が参加しました。



2013.01.29  アタフアルパ・ディ・エル・ガヤルド × メンドーサ・ディ・ラ・カタナの仔犬が
       2013年1月17日に生まれました。たいへん優れた質の生命力溢れる仔犬たちです。
       お問い合わせは、 090-3982-3245 あるいは rxv11606@nifty.com まで。(写真は1月29日撮影)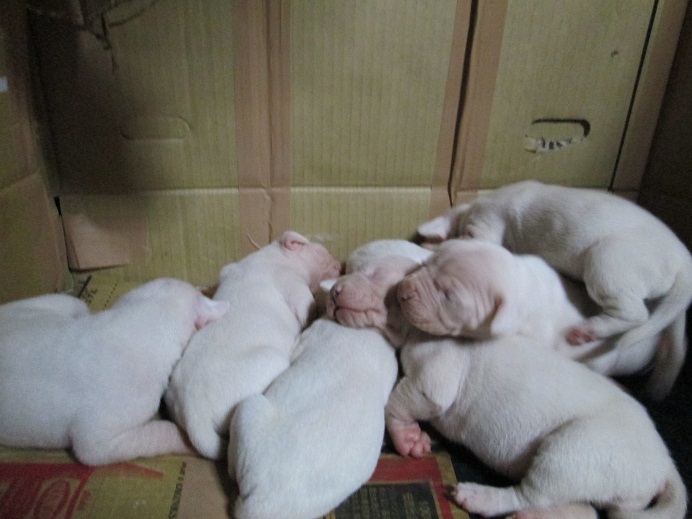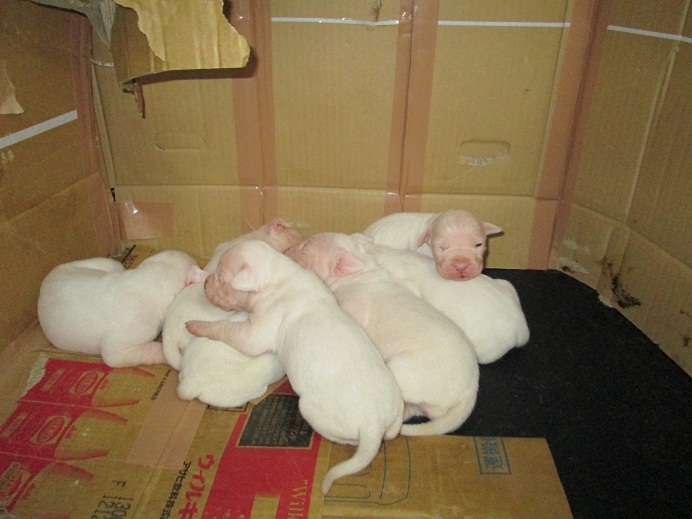 2013.02.10  テレビ朝日『日曜×芸人』が放映されました(カタナ・カトリエラ・ディ・ラ・コチャ 出演 動画 click here)。



2013.03.30  Dr. Ulises D'Andrea Nores Dogo Argentino Japan Cup
         with KCJ #3 Dogo Argentino Speciality, March 24th, 2013 Result here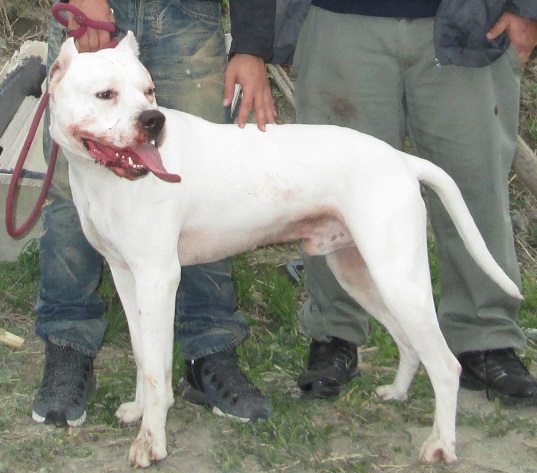 Certificated Wild Boar Test, Qubeley de La Katana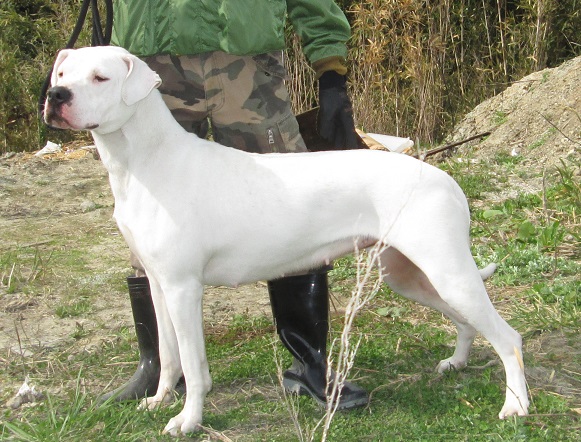 3rd. Speciality B.O.S., Lady de Bala Blanca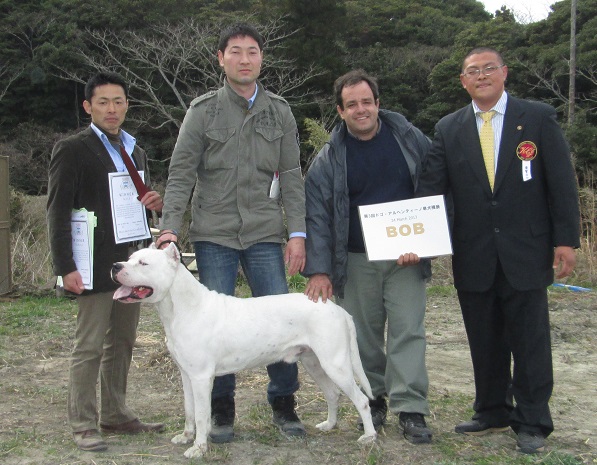 3rd. Speciality B.O.B. & Japan Cup Winner Male, Diablo Ⅱ de La Cocha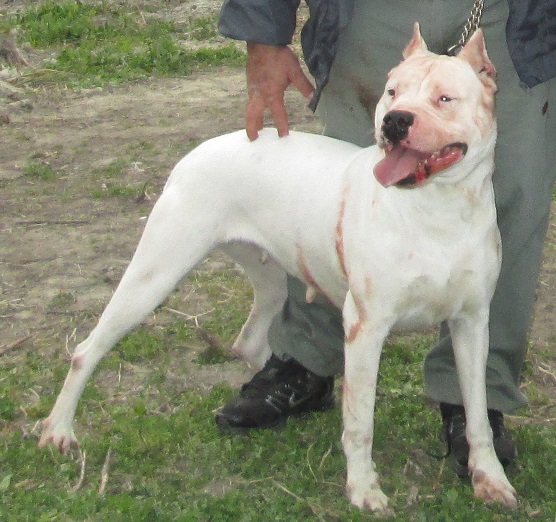 Japan Cup Winner Female, Katana Mar de La Cocha



2013.04.08  FCI Japan International Dog Show 2013, April 7, 2013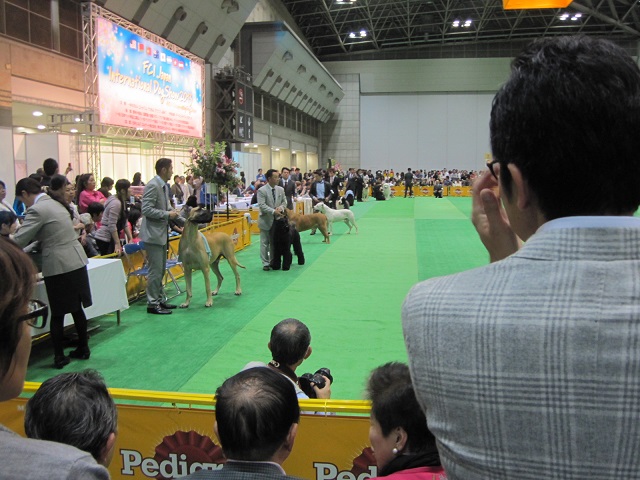 BOB & CACIB - Dog              
              Diablo Ⅱ de La Cocha ( Tango de La Tarascada × Ulcera de La Cocha )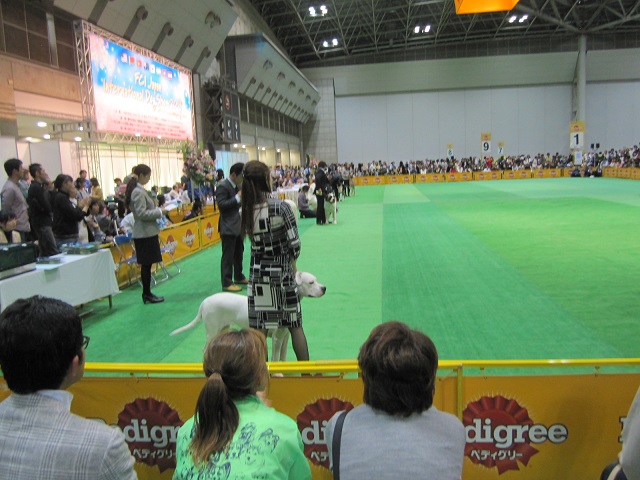 BOB & CACIB - Bitch              
              Qualia de La Katana ( Alpataco de La Katana × Katana Catriela de La Cocha )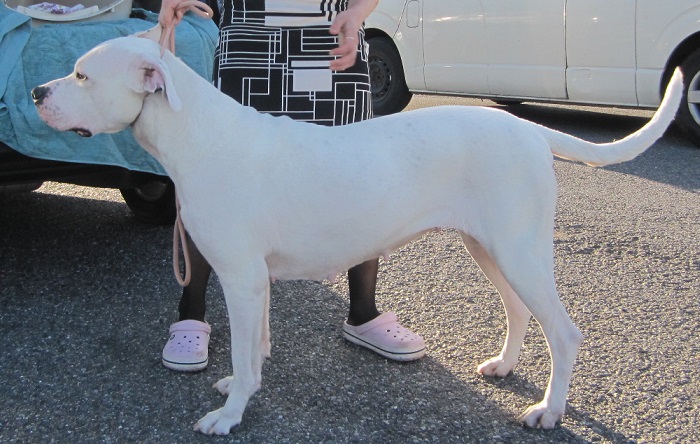 Qualia de La Katana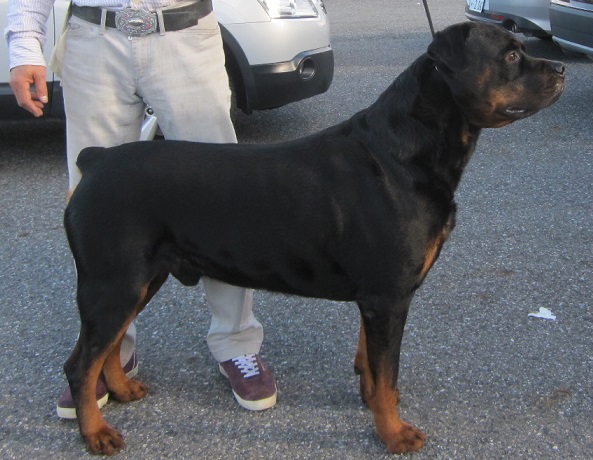 2013.05.20  FCI World Dog Show, Hungria, May 18-19th, 2013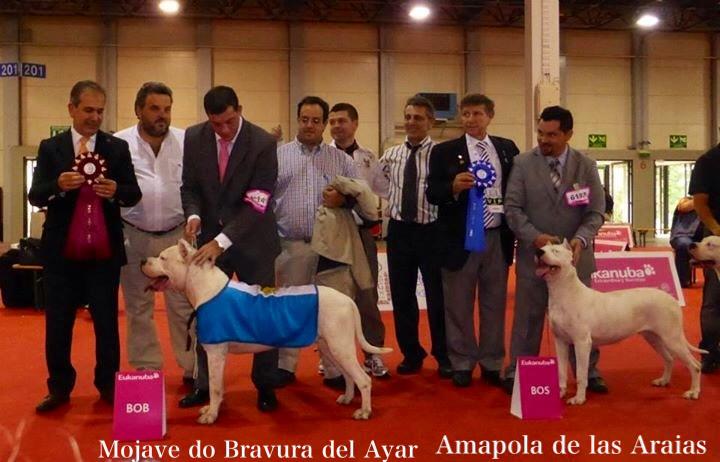 B.O.B. Mojave do Bravura del Ayar & B.O.S. Amapola de Las Arrias



2013.05.28  若島孔文 編著 2013 『エル ドゴ アルヘンティーノ ー知性と愛情溢れる美しきハンター-(第二版)』(DACJ)
        が完成いたしました。必要な方はご連絡くださいませ。製本版 9000円+送料、電子版3000円+送料です。
        表紙・奥付・裏表紙 Book_El_Dogo_Argentino_2013_cover.pdf へのリンク
        序文・目次 Book_El_Dogo_Argentino_2013_preface_Index.pdf へのリンク


2013.07.18  We decided to import a male puppy of Ida di Casa Nardini and Facon de La Noche Toledana
        from La Noche Toledana Kennel, France. We appreciate our dear friend, Mrs. Elsa Nardini.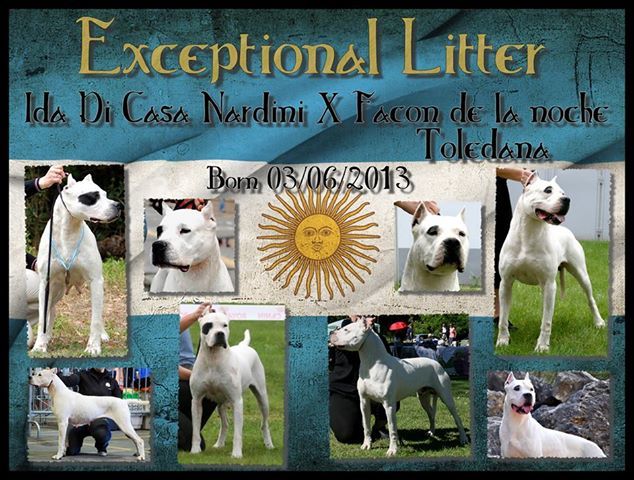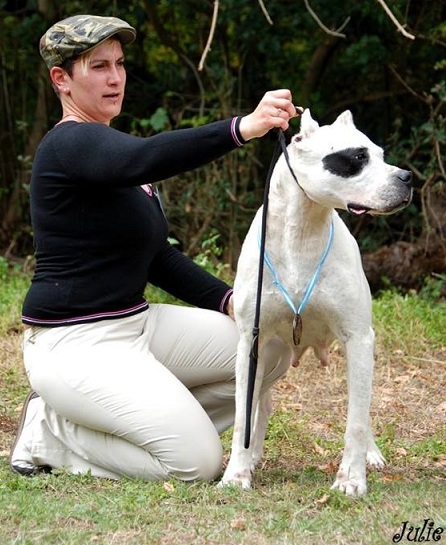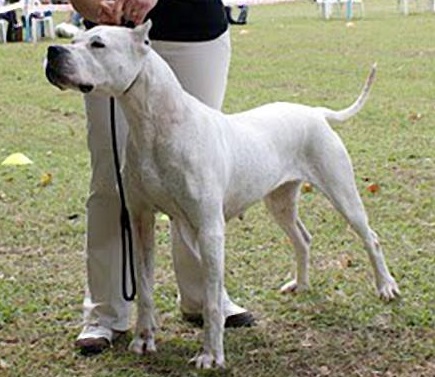 CAC HEMBRA, AMDA 1st. Mundial Cordoba, Argentina 2010,
           Ida di Casa Nardini ( Buitrecaballito × Milagros de Vianini )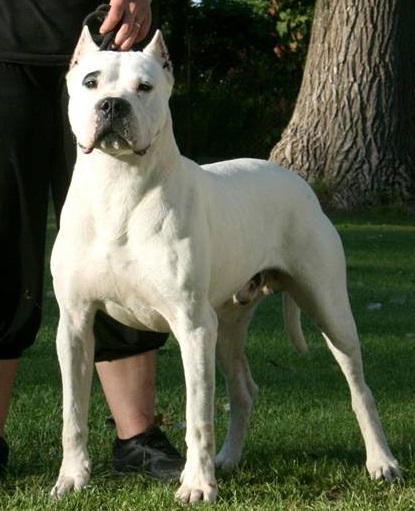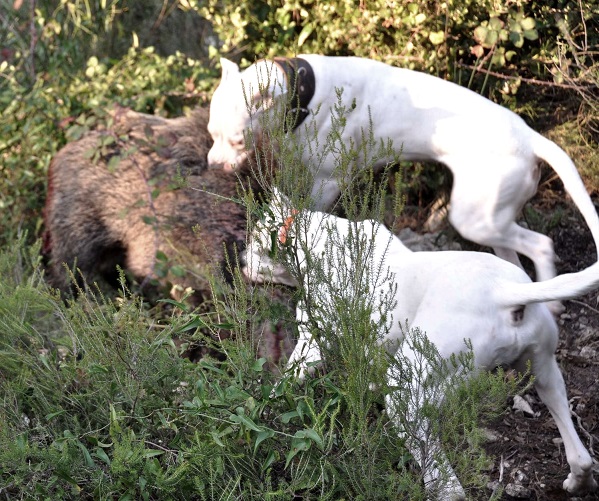 MACHOS JOVENS III° ECC., AMDA 2nd. Mundial Parma, Italy 2011,
           Facon de La Noche Toledana ( Chavez de La Noche Toledana × Evapantanos )



2013.07.29  Drako White Legacy, grand son of Cuatrero got Junior Champion Puerto Rico ( Owner Angel Rios Kennel ).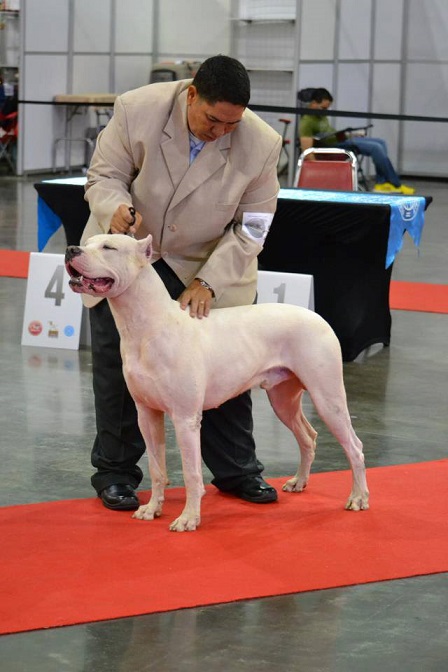 2013.08.01  Requiescat in Pace, Audacity Cuatrero, July 30th, 2013. He was 8 years and 7 months old.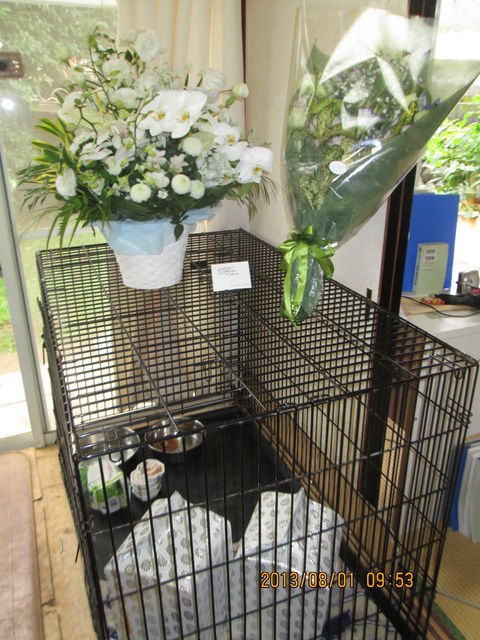 2013.09.11  1st. International Meeting of Dogo Argentino in France, November 1-3, 2013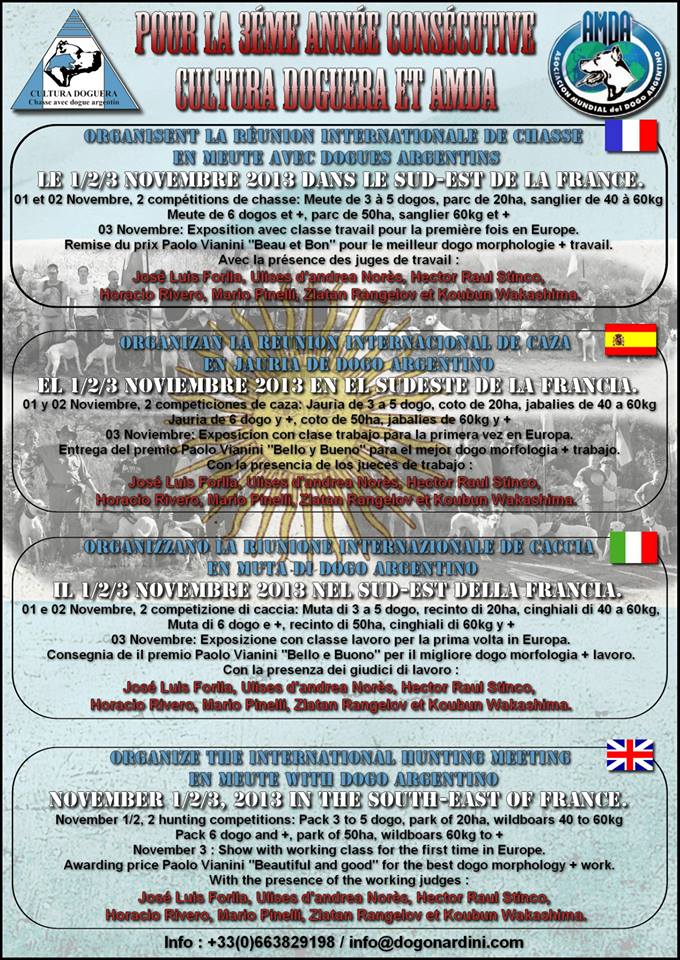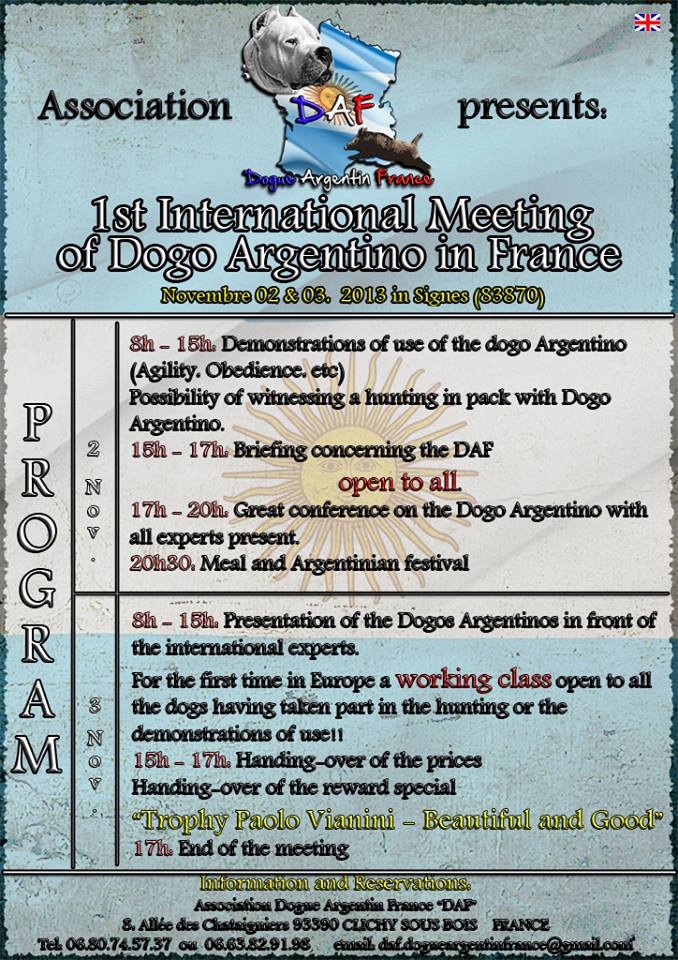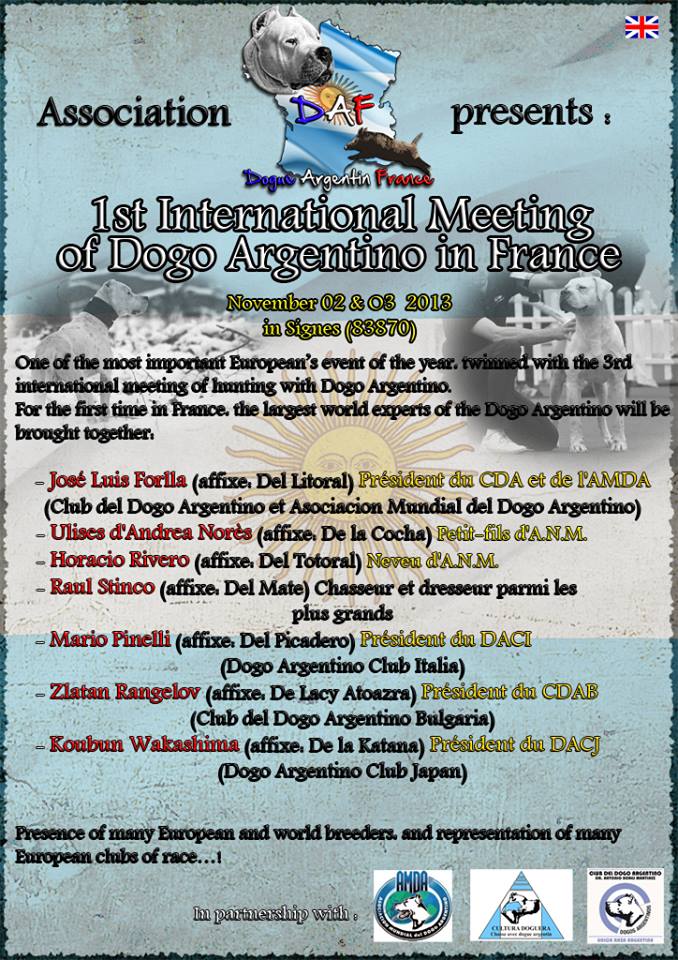 2013.09.15  Facon de La Noche Toledana, CAC BOB meilleur de race Raduno Italy 2013

                



2013.10.20  第63回関東KC全犬種展覧会, October 20th, 2013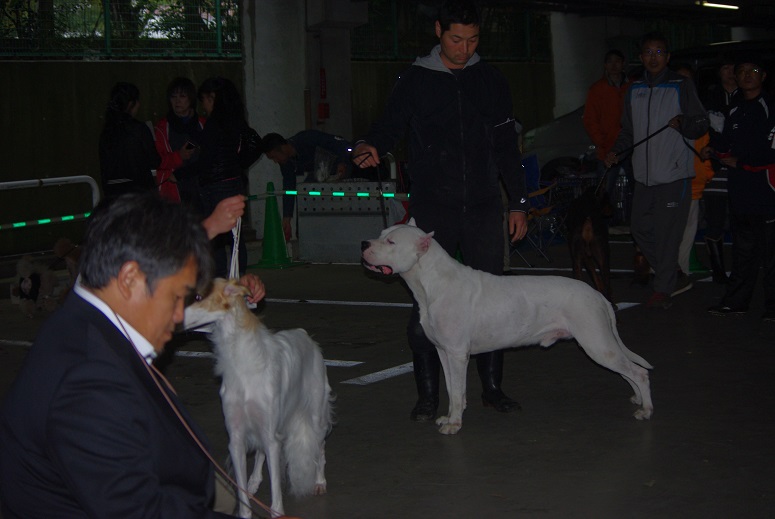 B.O.B. & Best R. Male at All Breeds, Diablo Ⅱ de La Katana



2013.11.14  1st. International Meeting of Dogo Argentino in France, November 1-3, 2013 Results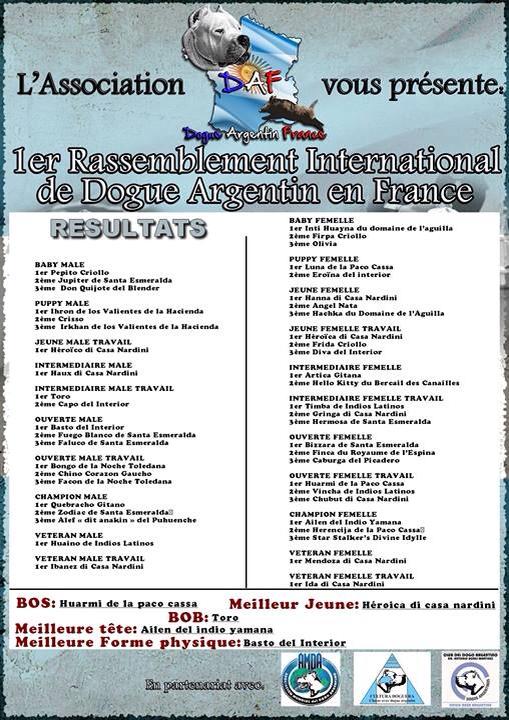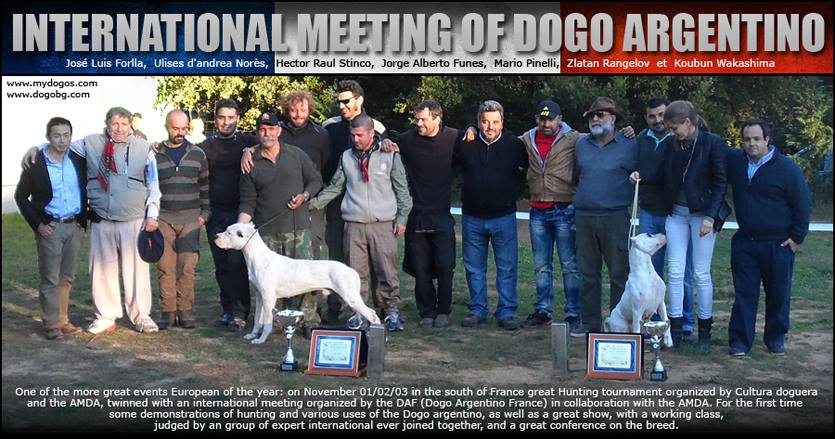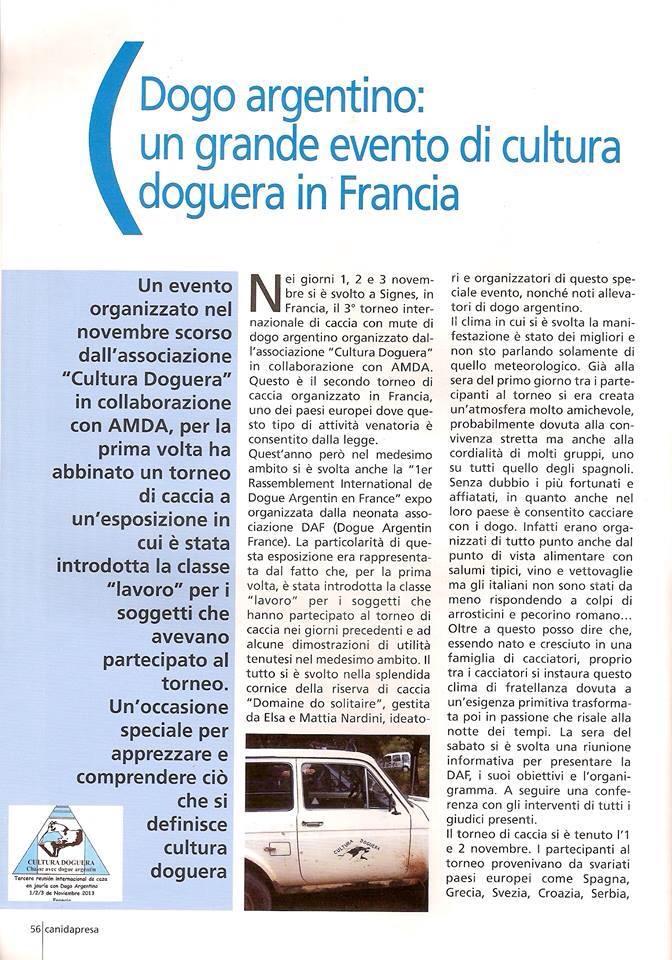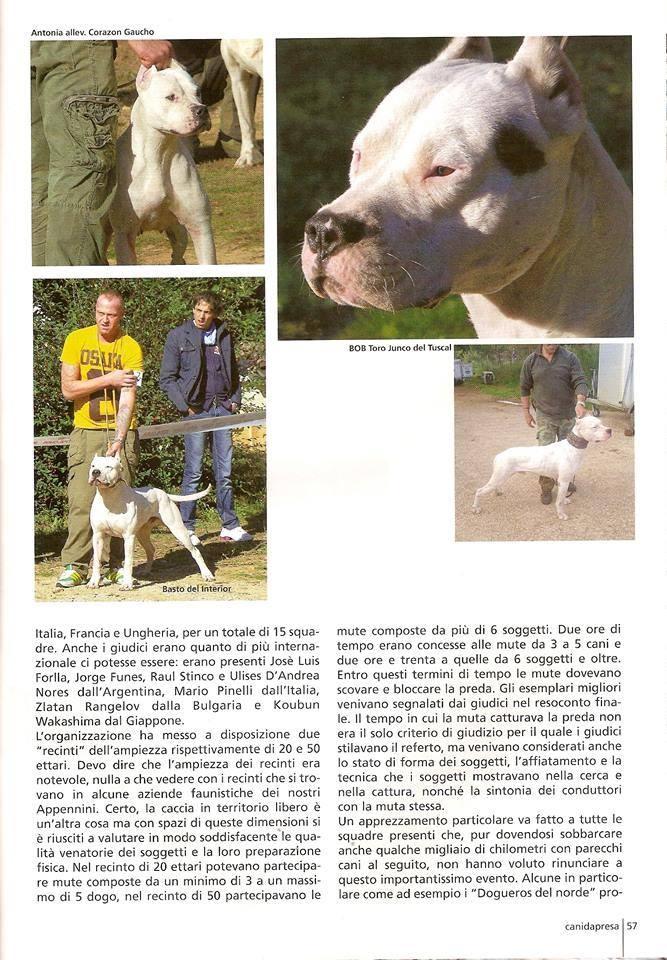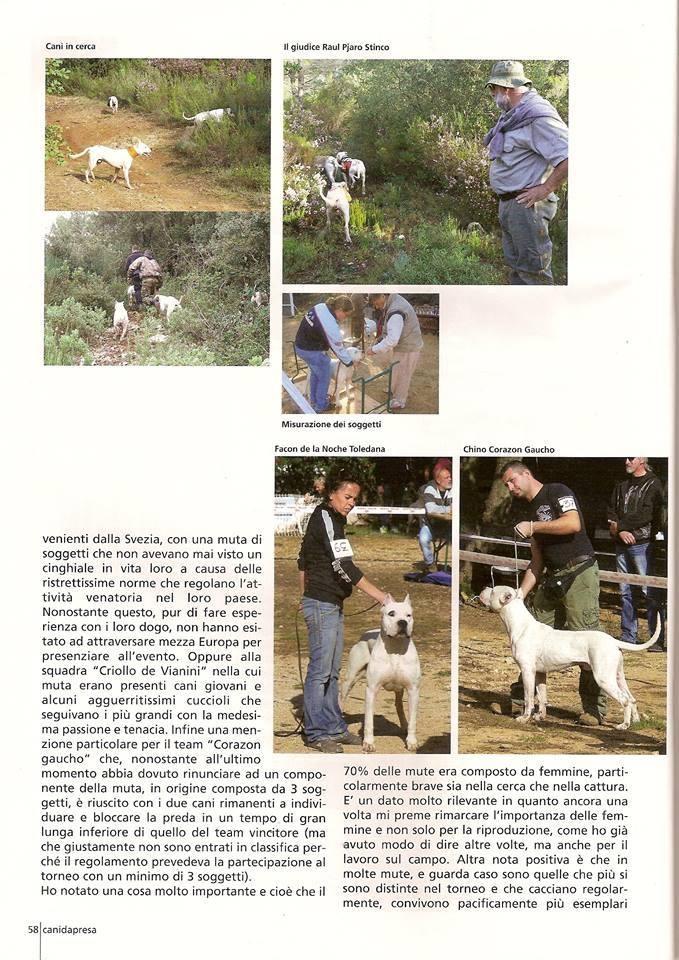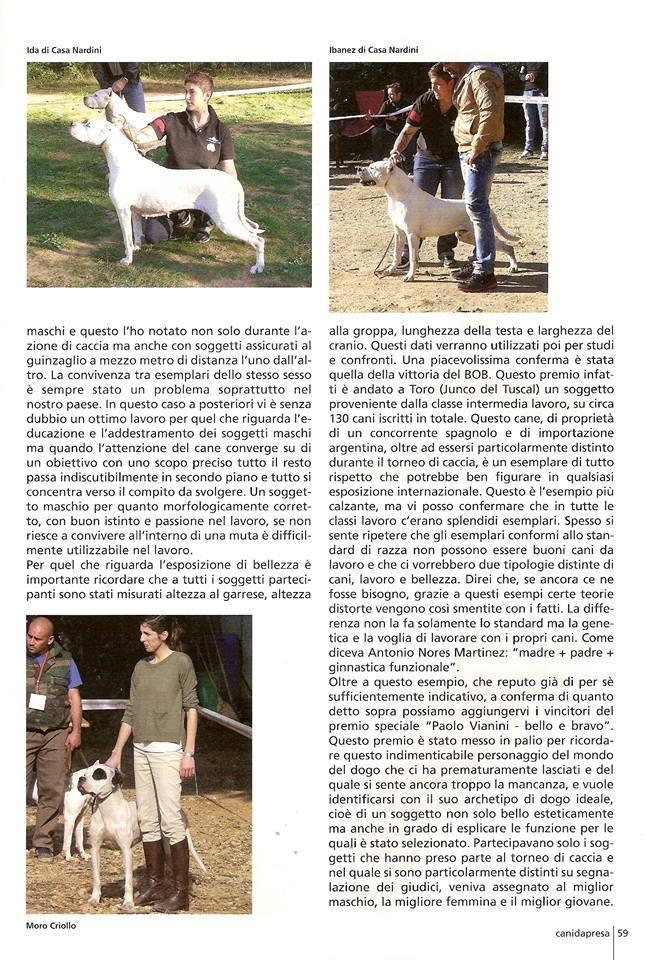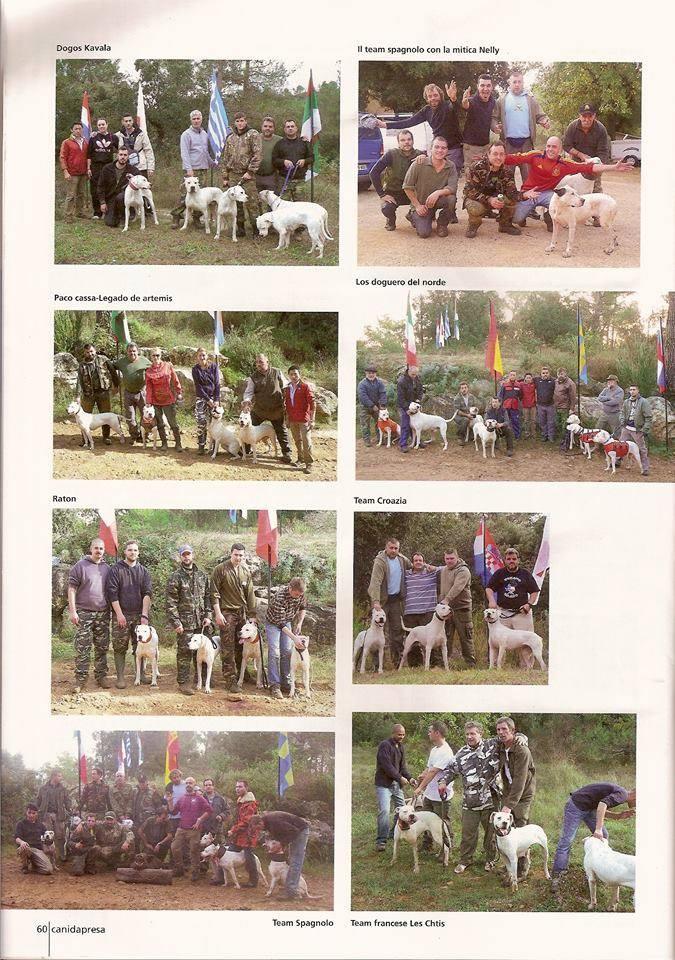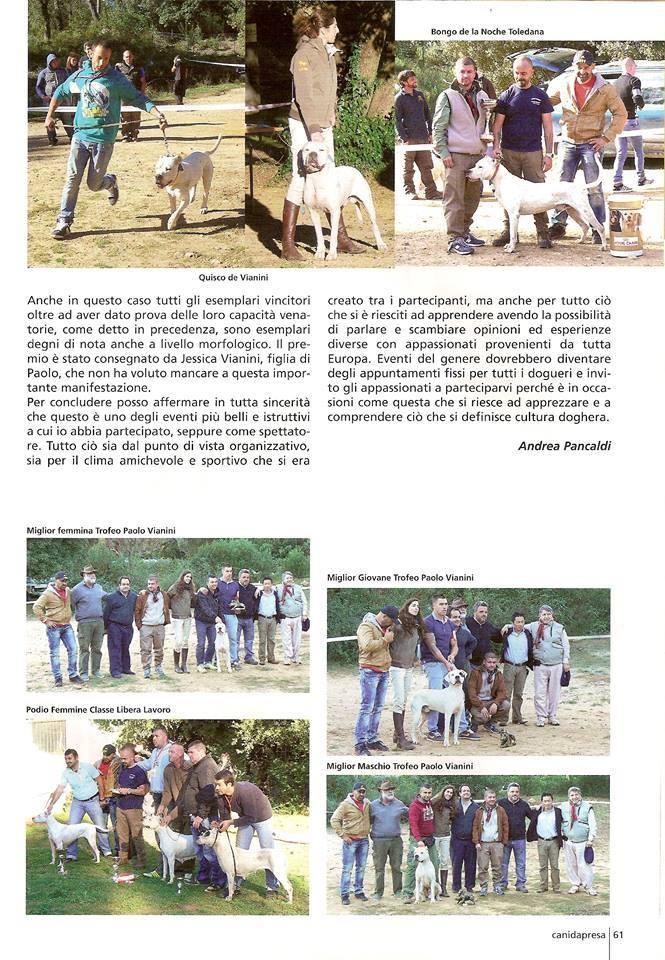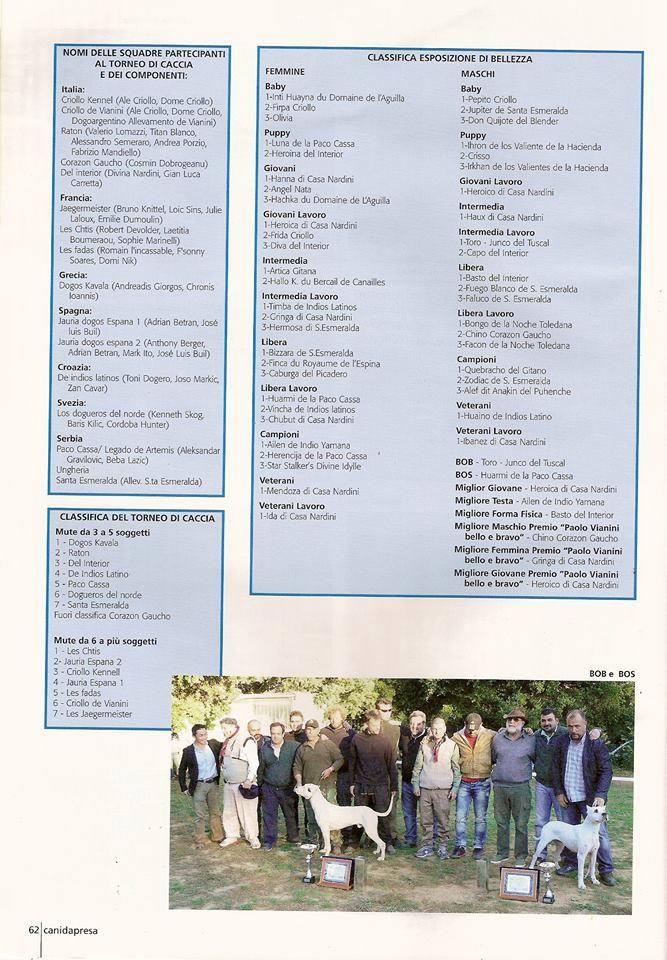 2013.12.16  FCI Tokyo International Dog Show 2013, December 15th, 2013

          

          B.O.B. & CACIB
          Cavallino Rampante de La Katana







Current Information  Previous Information 005  Previous Information 004  Previous Infomation 003

Previous Infomation 002  Previous Information 001